From President of FJE
Greetings from the Association President
I have recently taken office as President of Japan Fencing Federation.
When our previous president Mr. Masashi HOSHINO had nominated me as president, I was at first hesitant as to whether a young fellow like me could fulfill the duties as president, but before finally accepting this position I came to think that only someone who had just ended an active athletic career could do something for the sake of all fencers.
I am aiming to manage a well-balanced and fair organization without overspecializing only in strengthening.
In concrete terms, I aim (1) to restore good health and joy to the society through the Sport of Fencing; (2) to popularize fencing extensively and increase the number of fencers to 50,000 from currently a little less than 6,000 registered fencers; (3) to achieve success at the Tokyo 2020 Olympics, not only aiming for the medals but also hoping to have fencing take root in Japanese society after the Olympics; (4) to stabilize the financial basis of our organization.
It is natural for our organization to financially support our fencers who are training hard everyday as much as possible, but it is impossible to support our fencers without stabilizing our organizational structure.
While honoring the foundation laid by efforts of our previous president Mr. Hoshino and predecessors, I will move ahead with my managing plan, cautiously in my usual way, but fearlessly at the same time.
I will keep fighting and will work hard to the end.
Please continue your kind cooperation and encouragement, so that fencing will one day be a successful case for sports in Japan.
Thank you.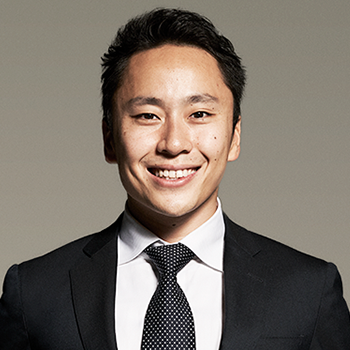 Yuki OTA
President
Japan Fencing Federation / Fédération Japonaise d'Escrime
Contact of FJE
Head- Office of FJE
Address:
Federation of Japonaise d'Escrime
#903, JAPAN SPORT OLYMPIC SQUARE
4-2, Kasumigaoka-machi, Shinjuku-ku
Tokyo 160-0013
JAPAN
E-mail: info@fencing-jpn.jp
Phone: +81-3-5843-0040
FAX: +81-3-5843-0041
Competitions and events in Japan You Can Attend
International Fencing Club League 2020
20th All Japan Veteran Fencers Championships
The 2nd KUSHIZZI PROJECT SABRE CAMP
TOKYO OPEN FENCING 2020
update!!
2019 Asian Cadet Circuit / Japan Cup International Tournament / Epee, Sabre in Iwakuni
Current Topics
Fencing Confederation of Asia x Japan Fencing Federation x Japan Anti-Doping Agency
"PLAY TRUE" Partnerships
Enlightenment Activities at the 5th Asian U23 Fencing Championships
From October 25 to 27, 2016, at the 5th Asian U23 Fencing Championships, organized by the Fencing Confederation of Asia (FCA) and hosted by the Japan Fencing Federation (FJE), "PLAY TRUE" partnership program was implemented to promote the values of sport and importance of anti-doping targeting young generation as a part of SPORT FOR TOMORROW* project. The program was held in partnership with the Japan Anti-Doping Agency (JADA). From all 25 participating countries, 193 athletes and staff members took part in this program.
FCA x FJE x JADA Partnership[PDFver]
Ministry of Foreign Affairs invited Melun Fencing Club Team in France
May 2016
The Ministry of Foreign Affairs invited 8 junior fencers, 2 coaches, and 1 official from Melun Fencing Club in France to Japan from April 29 to May 6 for the 2016 through International Exchange Sport Program. During their stay in Japan, in cooperation with the Japan Fencing Federation, they trained with Japanese young fencers and coaches at the Daiba Kumin Center and participated in the 17th Eastern Japan Juvenile Fencing Individual Tournament at the Komazawa Olympic Park.
As a part of "Sport for Tomorrow" program of international contribution through sports by the Japanese government, this program aims to promote the international cooperation and exchange through sports by inviting coaches, athletes, etc. from various countries. With this invitation, we look forward to advancing closer friendly relations between France and Japan as well as giving rise to opportunities on the road to the 2020 Tokyo Olympics and Paralympic.